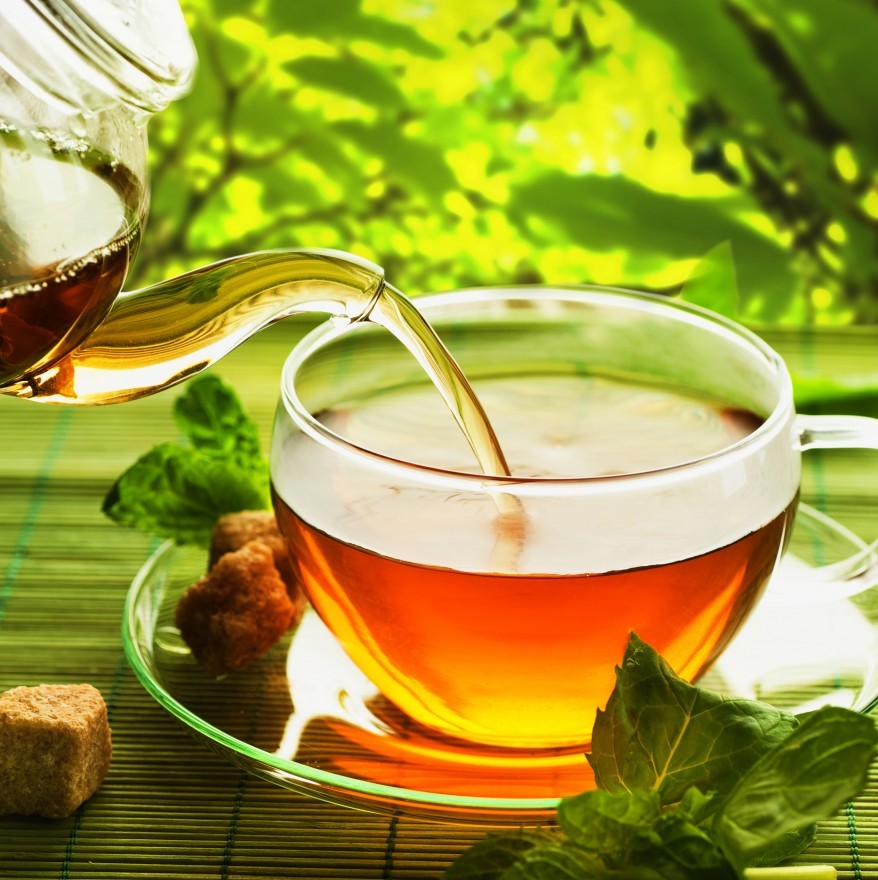 In a previous post, we've taken a look at the types of coffee blends we supply. But did you know we also stock a delicious selection of teas?
What's so special about our tea?
Supplying tea products across Cheshire, North Wales, Shropshire and the West Midlands, we offer a premium service to all our customers, including cafes, restaurants, hotels, bars, pubs, leisure outlets and garden centres.
As part of that premium service, we supply only the finest products to our clients. And that includes our Novus tea - an award-winning brew which is guaranteed to delight and satisfy your customers, whether they are after a much-needed pick-me-up or a warming drink to help them through their day.
From classic black tea, through to exotic herbal brews, our selection covers it all.
Our black teas
English Breakfast
This world class English Breakfast blend is far from ordinary. Blended with three different Assam leaves, it delivers a well-rounded, full-bodied breakfast tea. Only the finest tea estates are used to select this blend which is truly exceptional.
Perfect brew time: 3-5 minutes
Sapphire Earl Grey
This rich, delicate yet full-bodied Earl Grey is given an innovative twist to the traditional recipe with bergamot and blue malva flowers, and it can be enjoyed at any time of the day.
Perfect brew time: 4 minutes
Organic Darjeeling
Referred to as the "Champagne of teas", this Darjeeling certainly fits the description. This second flush is the most prized harvest of the year from one of the oldest and smallest tea plantations in India and delivers exceptional character, together with exquisite flavour.
Perfect brew time: 3 minutes
Spice Chai
Chai is a blend of robust black Indian teas, combined with exotic spices. Chai is synonymous with tea in South Asia; simply add milk and sugar to fully enjoy this traditional Indian beverage. Its exotic aroma and punchy tea delivers a wonderful flavour, perfect for an afternoon pick-me-up.
Perfect brew time: 4 minutes
Decaff Ceylon
This award-winning Ceylon from Kenilworth Estate, deep in the mountains of Sri Lanka, is famous for its bright reddish colours, rich, smooth taste and nutty character. Naturally decaffeinated to ensure all that award-winning flavour remains intact, it is a pleasant and light tea to be enjoyed throughout the day.
Perfect brew time: 3-5 minutes
Our green teas
Dragonwell Green
The famous Lung Ching green tea has quickly become one of the most renowned green teas in the world. It offers a smooth, subtle flavour with a slight sweet finish - the mark of exceptional quality.
Perfect brew time: 4 minutes
Organic Jasmine
A floral, aromatic Chinese green tea which is delicately scented with jasmine petals. The distinctive, light and smooth flavour has been enjoyed for centuries and remains a firm favourite.
Perfect brew time: 3 minutes
Our white teas
Pai Mu Tan
Picked in the early morning mist, this white tea is truly one of China's rarest and most famous teas. Pai Mu Tan's silver tips are full of antioxidants and polyphenols, resulting in a pale golden colour tea which is fresh, mellow and sweet tasting.
Perfect brew time: 4 minutes
White Pear and Ginger
A delicate white tea blend with silver needle, blended with the sweet taste of juicy fresh pear and finished with a subtle twist of spicy ginger. This results in a perfectly balanced drink with a delicate and delightful infusion - a real afternoon joy.
Perfect brew time: 4 minutes
Our herbal teas
Egyptian Mint
This Egyptian Mint leaf dating back to the pharaohs is a hearty caffeine-free peppermint drink. Its refreshing, cooling and flavourful notes are well-rounded with no bitter aftertaste. Perfect for cleansing the palate and energising the body after a meal.
Perfect brew time: 3 minutes
Citrus Camomile
Since the early Greco-Roman period, Camomile has been well-known for its calming and soothing qualities. This caffeine-free blend is enhanced with delightful flavours of lemongrass. The result is a mellow, citrus delight.
Perfect brew time: 3-5 minutes
Persian Pomegranate
Capturing the unique flavour of one of the world's oldest fruits, Persian Pomegranate delivers a succulent herbal infusion. Pomegranate is a superfruit which is high in antioxidants, accounting for its recent popularity amongst the more health conscious.
Perfect brew time: 3-5 minutes
Wild Encounter
This caffeine-free herbal blend will send your taste buds reeling. One sip and you will encounter the sweet and tart sensations of fruit and berries.
Perfect brew time: 3-5 minutes
Spicy Rooibos
A caffeine-free super grade Rooibos blend with Brazilian red pepper, cinnamon, cardamom, cloves and a hint of orange. It is fresh with subtle, warming spice notes - a real energiser and afternoon treat.
If you would like to discover which teas would fit best in your business, please do not hesitate to get in touch with our friendly team. Our experts are always happy to help so give us a call today.