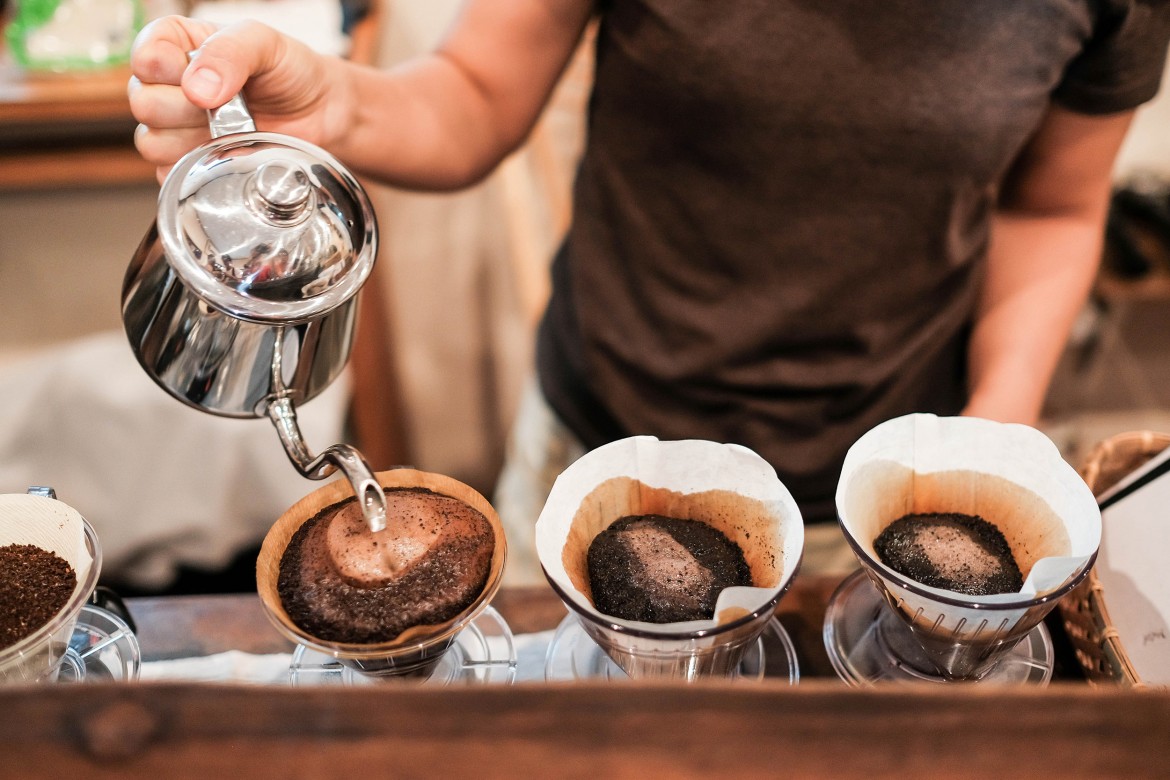 For almost ten years, Tilley Green Coffee have strived to deliver high quality coffee and tea products to hospitality and commercial businesses all across the UK, in turn, delighting and indulging their customers.
Based in Shropshire, we are very centrally-located and can easily supply businesses across the UK. A significant number of our clients are based in the West Midlands and if this is where you are also located, we would be only too happy to help. Just get in touch with us to find out all about the products we supply.
Or read on for more information about our selection of coffee blends.
More information about coffee blends
A coffee blend is exactly as it sounds. Using a combination of coffee beans from a variety of different origins, experts will mix them together (or blend) and, ultimately, create an original coffee that is unique in flavour, strength and finish. Professional coffee blenders understand the importance of extracting the finest elements of a coffee bean and using these to create a perfectly-balanced product that's sure to satisfy the drinker with every sip.
Tilley Green Coffee blends for businesses in the West Midlands
If you would like to see a full list of the coffee blends we can supply to businesses in the West Midlands, please visit our blog post, Our Delicious Coffee Blends. However, as this list contains a number of different blends, we understand that it can be a little overwhelming when it comes to making a decision.
Our friendly team of coffee experts are always on hand and ready to answer any questions or concerns you may have. So if you are a business based in the West Midlands and would like some assistance in selecting a coffee blend (or a number of blends) that's right for your customers, please do not hesitate to get in touch.