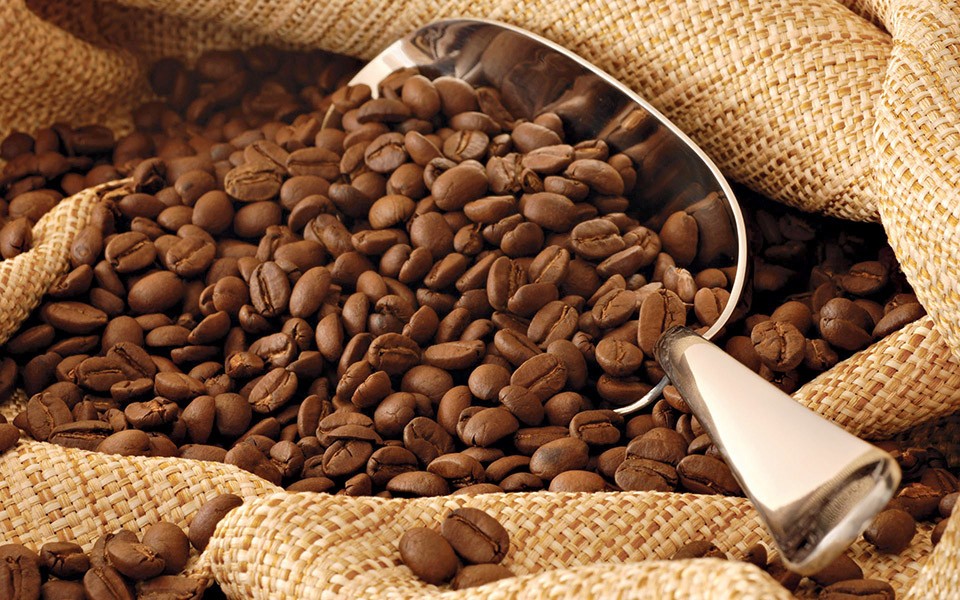 As experts in "all things coffee", we really know our stuff and only stock the highest quality coffee products available to supply to businesses across Shropshire, Cheshire, North Wales and the West Midlands.
In today's post, we wanted to provide you with a thorough insight into the types of coffee blends we supply. But first things first...
What exactly is a coffee blend?
Coffee blends involve mixing various coffee beans from different origins in order to create a unique taste. The aim is to use all the very best qualities from each of these individual origins in order to produce a smooth and perfectly-balanced coffee that will delight and satisfy the drinker with every single sip.
At Tilley Green Coffee, we stock a large selection of coffee blends to accommodate for a variety of tastes and strengths.
Tilley Green Coffee blends
Tilley's Breakfast Coffee
Available as both a retail and wholesale product, this is Colombian Arabica at its best. A medium roast coffee with orange notes backed-up by toffee caramel sweetness and a hint of nuttiness in the finish. The perfect choice to wake up to, our breakfast coffee is far better than any alarm clock and is extremely popular with some of our larger customers. It has to be the perfect way to start your day; come round slowly after a refreshing sleep by simply sitting down, taking a deep breath and letting the magic of Tilley Green's breakfast coffee do the rest.
Tilley's Everyday Coffee
Also available for both retail and wholesale, this is a blend of Arabica and Robusta beans from Brazil, Central America, Ethiopia and India. The medium/dark espresso roast of this blend results in a full-bodied coffee with a rich, toffee sweetness and hints of cocoa. A soft, fruity acidity is maintained, helping to make a balanced, yet gutsy blend. Our everyday coffee fits the bill right around-the-clock; it's been around since the beginning and remains our largest selling blend to date, so it is definitely still going strong. Whether you're at work, taking a break or wanting to pick up the pace, this medium/dark blend hits the sweet spot and is ideal any time of the day. Let your day ebb and flow but our everyday coffee will always keep it smooth and mellow.
Tilley's Goldstone Blend
Containing 100% Rainforest Alliance blend of Brazilian and Central American Arabica beans this medium/dark roasted espresso is blended to produce a rich full-bodied coffee with an initial cocoa flavour combined with sweet, lemony overtones. With plenty of dark chocolate, nutty sweetness and some acidity, this blend really packs a punch and emanates roasty notes towards the end. Available for both retail and wholesale, we have stocked this blend for many years now and it is still extremely popular as is evident by the fact that sales have doubled over the last couple of years.
Brazil Fortaleza
Full-bodied with a smooth, caramel sweetness and a nutty finish, this blend is sourced from Brazil and Central America. A semi-washed Brazilian bean is used for its toffee-like sweetness and nutty flavour, whilst the Central American beans provide balance and soft acidity. This blend is medium roasted to enhance both the body and the bold chocolate notes. Please note, however, that this blend is not currently available for sale online so please contact us directly to enquire further about this.
Brazil & Guatemala Blend
Full-bodied and syrupy with a chocolate sweetness and a long, moreish finish, this blend of 100% Arabica is sourced from Brazil and Guatemala. The naturally-processed Brazilian bean lends a creamy body and caramel sweetness to the blend, whilst the washed Guatemalan bean lends citrus acidity, together with intense chocolate notes. A light-medium roast creates a syrupy texture and preserves the natural sweetness of these coffees. Having only been with us for three years, this is our newest blend which is noticeably increasing in popularity.
Tilley's Decaf Coffee
A similar blend to our evening coffee mentioned above - all we've done is taken away the caffeine. It really is the perfect choice when you still want to experience the best in flavour but without the caffeine hit.
Decaf Cafetière
As a 100% Arabica decaffeinated product, this coffee retains all the characteristics and flavour of an Arabica coffee, just minus the caffeine fix.
Colombia Cafetière
A medium to light-bodied coffee with a demerara sugar sweetness, this light roast allows the intense, orange acidity to be the dominant characteristic. With a delicate finish, this is the perfect coffee to enjoy without milk.
How we can help your business
As a long-established business specialising in supplying a large selection of coffee products to businesses across Shropshire, Cheshire, North Wales and the West Midlands, we are always happy to help with any questions you may have.
So if you want to know more about which coffee blends would work best for your company, please feel free to get in touch. Our friendly team of experts are always happy to help work closely with you to choose a coffee blend that is guaranteed to wow your customers.