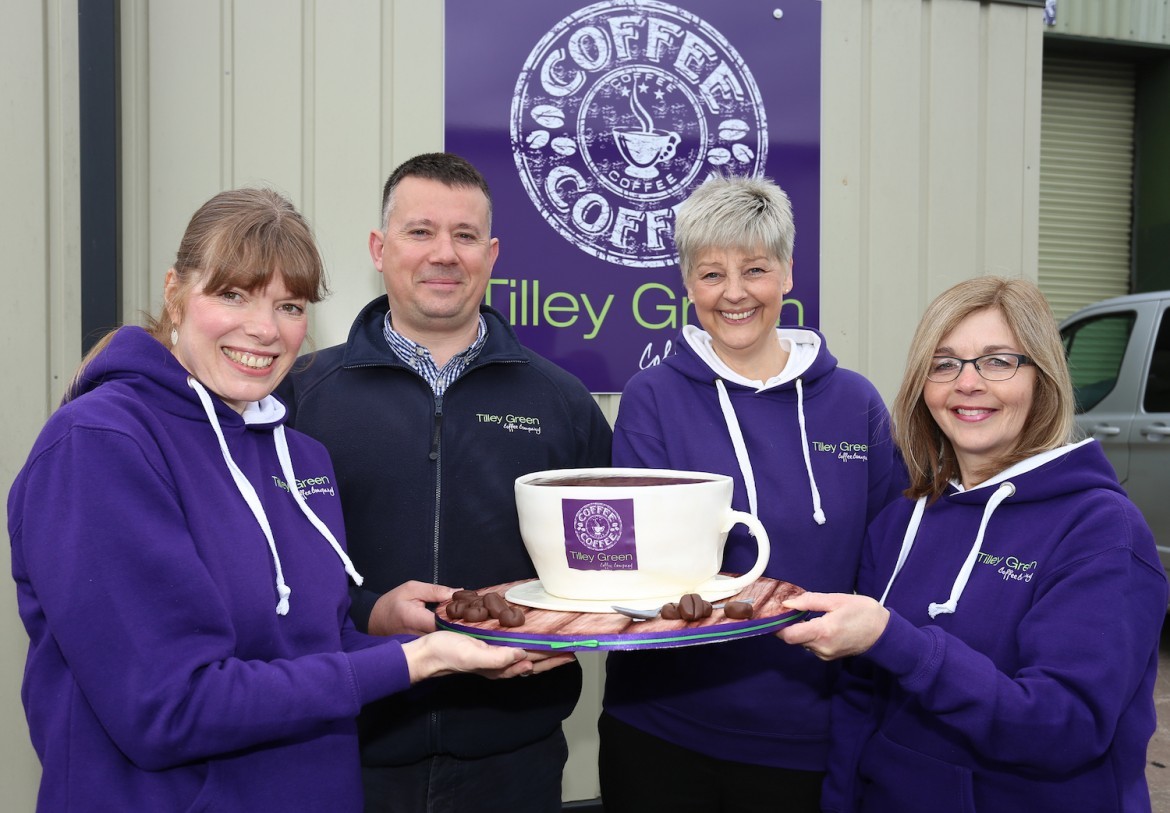 Pictured (left to right) with the anniversary cake are Sarah Carter, Adrian Dratwinski, Diane Nelson and Ruth Jones
2018 marked Tilley Green Coffee's fifth year of successful trading and, to celebrate the occasion, staff cut into a special anniversary cake designed to replicate one of the company's coffee cups.
Launched in 2013, the company is now looking forward to further expansion and to continue to play its own part in the nation's coffee revolution. As Sales Manager, Adrian Dratwinski, highlights:
"The British Coffee Association advises that, as a nation, we consume 55 million cups of coffee per day and, according to a recent report, there are now an estimated 22,845 coffee shops in the UK.
The coffee shop market is one of the most successful in the UK economy and is set to outnumber pubs by 2030 as coffee shops become the new local.
Prior to launching Tilley Green Coffee, we spent a long time researching the very best coffee roasters so that we could present the finest selection of products. Working with our chosen roaster's advice and expertise, we developed our own specific blends which were a huge success with customers from the outset.
Our ability to produce bespoke blends has also worked for some of our prestigious customers and we, in turn, have helped them to develop their own dedicated blends to sell under their own labels."