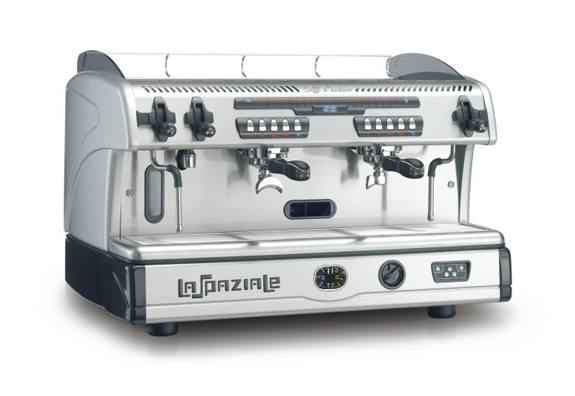 We are starting a series of blog posts whereby we focus on a particular manufacturer of commercial coffee machines, highlighting their features and benefits to provide you with more information and, hopefully, help you determine which brand would work best for your business.
Today, we're focusing on La Spaziale.
About La Spaziale
One of the biggest names in the industry, La Spaziale was founded in Italy back in 1969. Synonymous with products based on both quality and innovation, the first factory was opened in Bologna that year. Today, the company still believes in its original philosophy, as well as its strong commitment to producing high quality products in the cup through advanced technical solutions.
Le Spaziale 5 range
The features available in this range include:
Electronic coffee machines with automatic dose setting
Electronic boiler refill
Electric heating system
Double pressure gauge for boiler and pump pressure control
Electronic boiler temperature regulation
Boiler temperature indicated by LED display
Automatic operating temperature boost function
Control of malfunctions alarms
The following is also available on request:
Built-in volumetric pump
Electric cup warmer
Gas heating system
Upgraded boiler heating element
Taller cup guard
Our support for La Spaziale coffee machines
Here at Tilley Green Coffee, we are extremely familiar with La Spaziale products meaning we are able to provide you with support that ensures you are comfortable with the machines and their features. We can also offer:
Branded cups
Coffee menus
Barista kit, installation and training
Full engineering/servicing support
If you would like to find out more about the range of traditional La Spaziale coffee machines, or if you would like to have a chat about which would work best for your business, please do not hesitate to get in touch with our team.