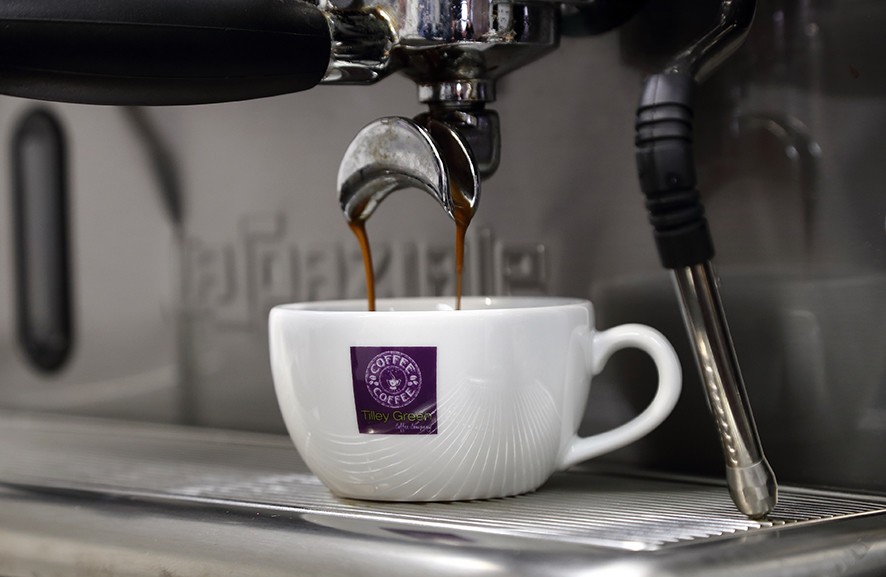 Situated in Shropshire, Tilley Green Coffee are specialists in supplying premium coffee and tea products to businesses throughout the UK. Our base in Prees means we are very centrally-based and perfectly located to supply products to cafes, restaurants, hotels and many other businesses throughout North Wales.
Coffee machines in North Wales
When you're servicing a high number of customers, you need full confidence in your coffee machine, assurance that your system will be able to meet demand fast whilst maintaining a high quality and delivering a delicious product. Our team of experts are always on hand, ready to offer any advice when it comes to which coffee machine would suit you best. From La Spaziale to La Cimbali, all of our machines are manufactured by the best in the business; well-known brands that guarantee to deliver the perfect experience in every cup.
Find out more about our coffee machines here.
Coffee roasters in North Wales
First impressions count and, here at Tilley Green Coffee, we truly believe that every one of our drinks should be an experience. The final gulp of coffee is just as important as that very first sip and we want to ensure you enjoy every single second. So it is for that reason that we work closely with the finest coffee roasters in the business. All of our coffee products are of the highest quality, guaranteeing delicious drinks for your customers. Not only that, everything is ethically sourced.
Find out more about our coffee roasters here.
Coffee & tea products in North Wales
Looking for more than just coffee? Our speciality is the hospitality business, so we understand exactly what's needed to make sure your customers are happy during their time at your business. Whilst some may prefer a traditional cup of tea, others prefer the sweeter side of things with a luxurious hot chocolate. We can cater for all needs and requirements. Just let us know what it is you're after and we will be more than happy to help.
Find out more about our other supplies.
Whatever you need, Tilley Green Coffee are happy to help. If your business is in North Wales and you would like further information about our coffee machines, roasters or products, please feel free to get in touch with our team; we are always on hand and ready to help with your enquiry.