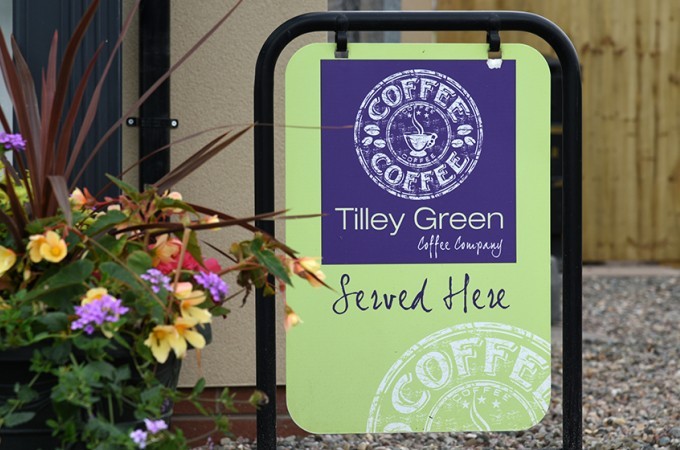 Since 2013, Tilley Green Coffee have been supplying premium coffee and tea products to businesses across England and Wales. With headquarters in Shropshire, we are centrally-based and ideally located to supply businesses in Cheshire.
Whilst our products can be bought by anyone via our online shop, our mission from the get-go has always been to supply hospitality businesses - such as restaurants, bars, hotels, pubs, cafes, garden centres and leisure outlets - with delicious coffee products, designed to tantalise the taste buds and evoke a variety of sensory experiences.
Coffee machines in Cheshire
Our team of experts know exactly what works for individual business needs. We will work closely with you throughout the process to ascertain your requirements and find a solution that fits. Our selection of coffee machines are from some of the best-known brands in the business, meaning they are of the highest quality and able to meet large demands. Not only that, our experts will work with your team to fully demonstrate how the machines work - we will never leave you high and dry, and you can rest assured your staff will receive tailor-made training and 100% support whenever you need us.
Coffee roasters in Cheshire
But what's the point of a top-of-the-range machine without a deliciously indulgent coffee to accompany it? At Tilley Green Coffee, we don't scrimp on quality; after all, the coffee itself is the main show. We have always worked closely with the finest coffee roasters in the industry, ensuring that every sip will provide the drinker with a decadent escape from reality.
Coffee & tea products in Cheshire
However, whilst the majority of our products are indeed coffee-based, you will find that we also have a knack for providing other supplies that perfectly complement your business offerings. We have a selection of high quality teas from something to enjoy everyday, to more high-end speciality flavoured products. But not only that, we also have delicious syrups, chocolates and a range of drinks for those that prefer things on the cooler side.
Whatever your business requirements, we can help. If you are based in Cheshire and would like to find out more about our coffee machines, roasters or products, please do not hesitate to get in touch with our team and we will be happy to help with your enquiry.